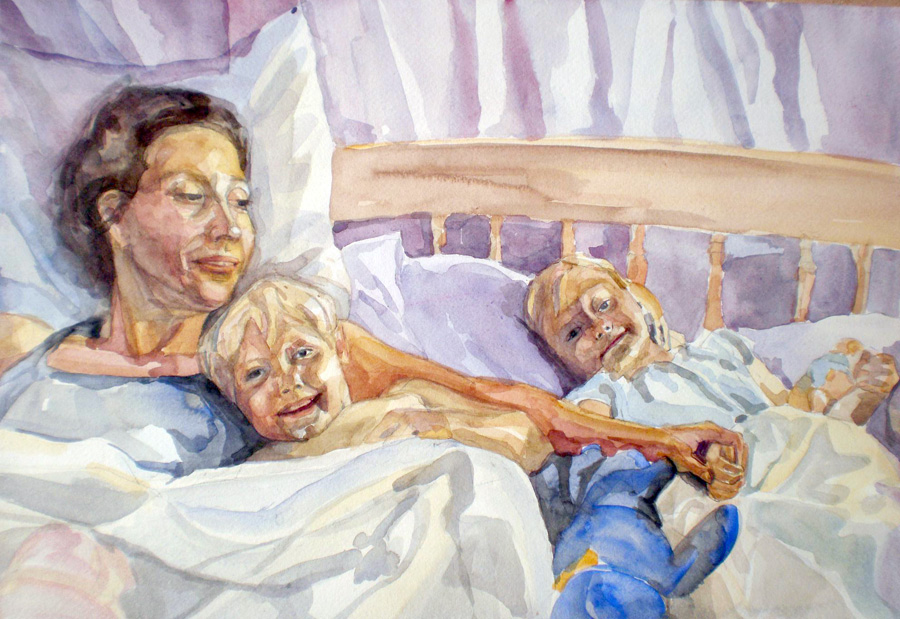 Date Added
Tuesday, January 18th, 2011
Posted In
Three in the Bed
Description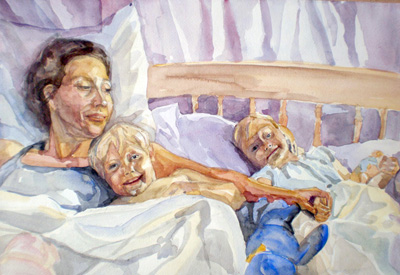 A holiday morning when there is time to play in bed together. They have brought teddies and dolls, and, from my wearied expression, I imagine it all began a little earlier than I had hoped for.
I am holding Maia's hand, so that we can feel connected, even though her brother has fought his way closer.
I am trying out a few variations in pencil and in watercolour, to see whether I want to make a larger scale oil painting of the scene.